If you're a fan of nasi lemak, you'd be no stranger to Boon Lay Power Nasi Lemak, a popular hawker store that's amassed a cult following since its inception in 1978. 
From its humble beginnings, the brand now has 4 outlets sprinkled all around Singapore, with an upcoming store set to open at Expo. They've also been nimble when it comes to navigating the COVID-19 situation, expanding their vending machine business all over the island. 
Growing up with Boon Lay Power Nasi Lemak
Meet Farhan, the manager and a part of the team making magic for this well-loved brand.
I literally grew up with Power Nasi Lemak.

Farhan, who started as a kitchen helper.
Farhan has been with the business for 13 years, and he remains fiercely loyal to it. "For all these years, I persevered because I really love doing what I love. My boss sent me for a diploma course and F&B management skills and it feels very good to have a supportive working environment and family for me to juggle family, work and studies."
"I literally grew up with Power Nasi Lemak," says Farhan, who worked his way up in the business. He joined as a kitchen helper, and has juggled duties as a driver and store assistant. Now, he's managing multiple expansion efforts for this humble hawker stall.
Well-loved by Singaporeans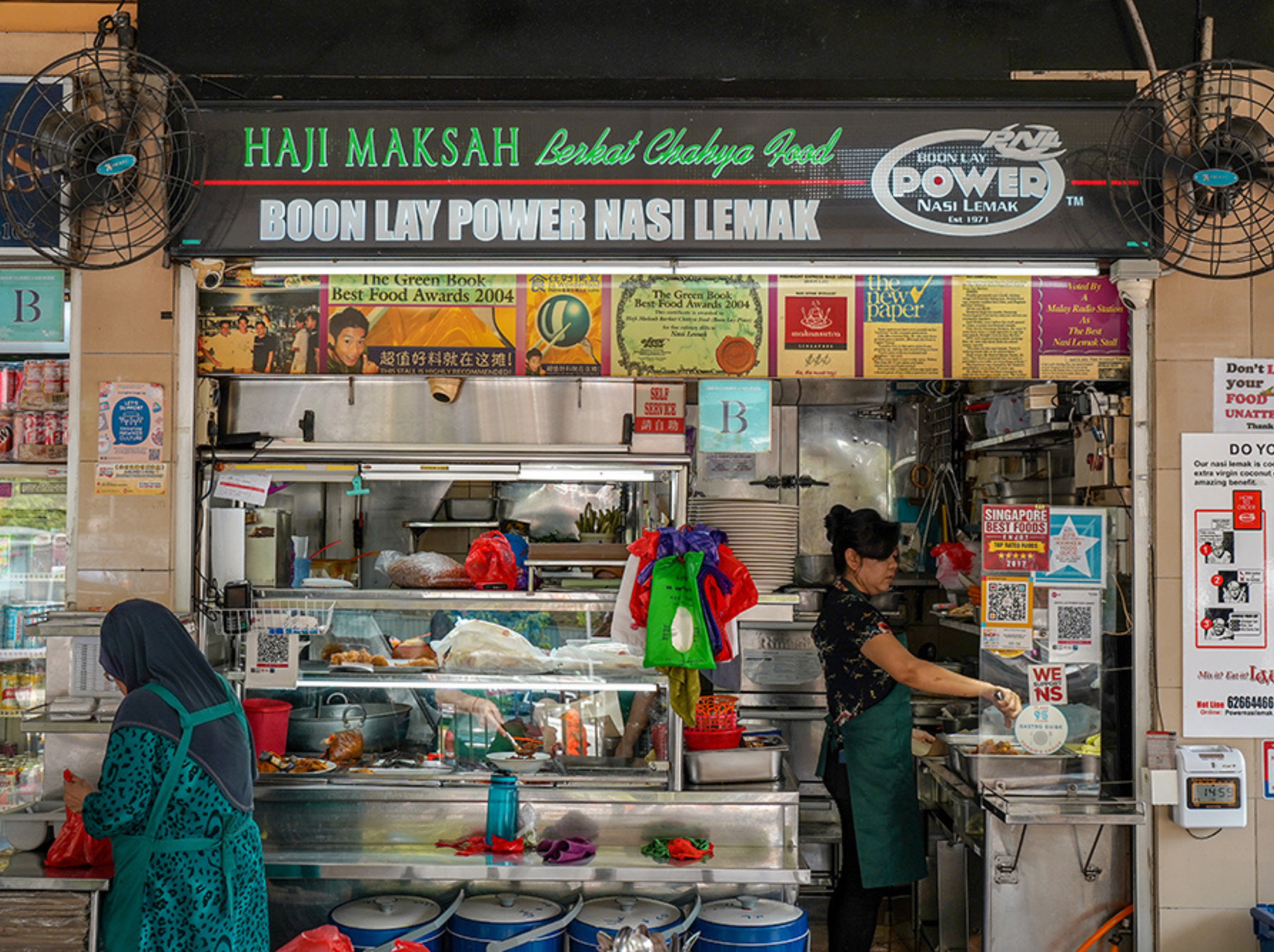 Having spent over 13 years working for the stall, we daresay Farhan's nasi lemak recommendations can be considered expert opinion at this point. If you'd like to upsize the sedap on your next nasi lemak meal, don't miss out on our video.
Hungry? Whether you live in Bedok, Balestier or Bendemeer, get Boon Lay Power Nasi Lemak delivered to your doorstep today.