---
Brighten your work-from-office days with these scrumptious Raffles Place food options!
---
With more employees allowed to return to the workplace in Singapore, the financial district will once again be swarmed with people. But for those who are reluctant to handle the mealtime crowd and long queues, here are 10 fuss-free options for Raffles Place food delivery and pickup on Oddle Eats!
1. Extra Virgin Pizza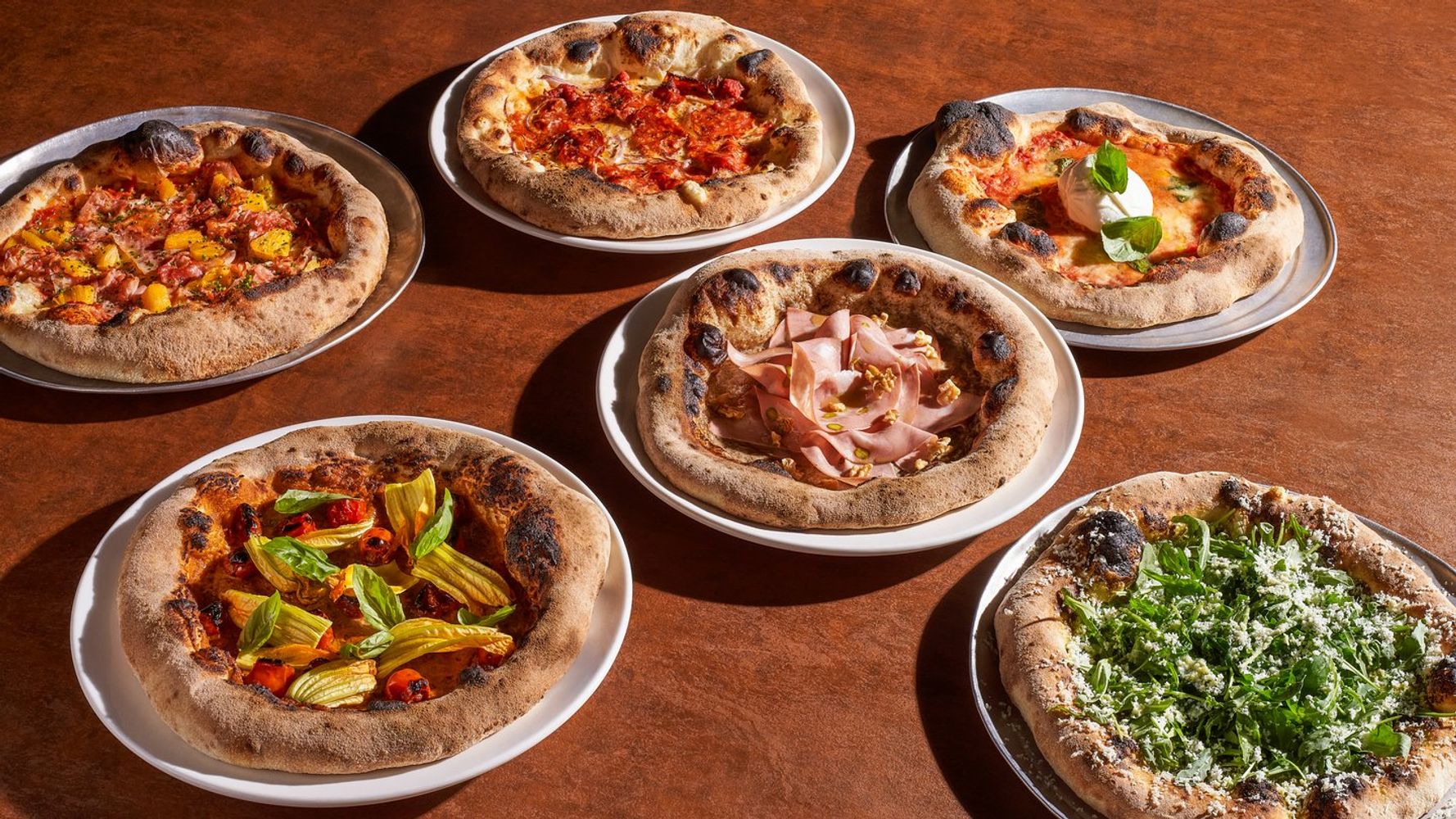 Some of us might be meeting our colleagues for the first time in person due to Covid restrictions. What better way to welcome your team than with Extra Virgin Pizza? Their Cosy Pizza Party for 4-5 persons (from $105) comes with 2 sharing plates and 3 pizzas or pastas of your choice. Crowd-favourite picks include the Margherita pizza and Oxtail Ragu (also available a la carte). For mouthwatering sides, opt for the Italian Cheese Platter (from $26), served with homemade jam and crostini.
Visit Oddle Eats to make your Raffles Place food delivery order or arrange for pick up now.
2. Genki Sushi Singapore
With their Chinatown Point outlet a few minutes walk away from Raffles Place, consider placing your lunch or after-work order with Genki Sushi Singapore. Share a Family Feast (from $49.90) sushi platter with your colleagues, or get delivery-exclusive bentos like the Teriyaki Chicken & Ebi Soba Bento (from $12.90) and Unagi & Ebi Bento (from $16.50).
Bond over your love for sushi with a delivery or pick up order on Oddle Eats today.
3. HACK IT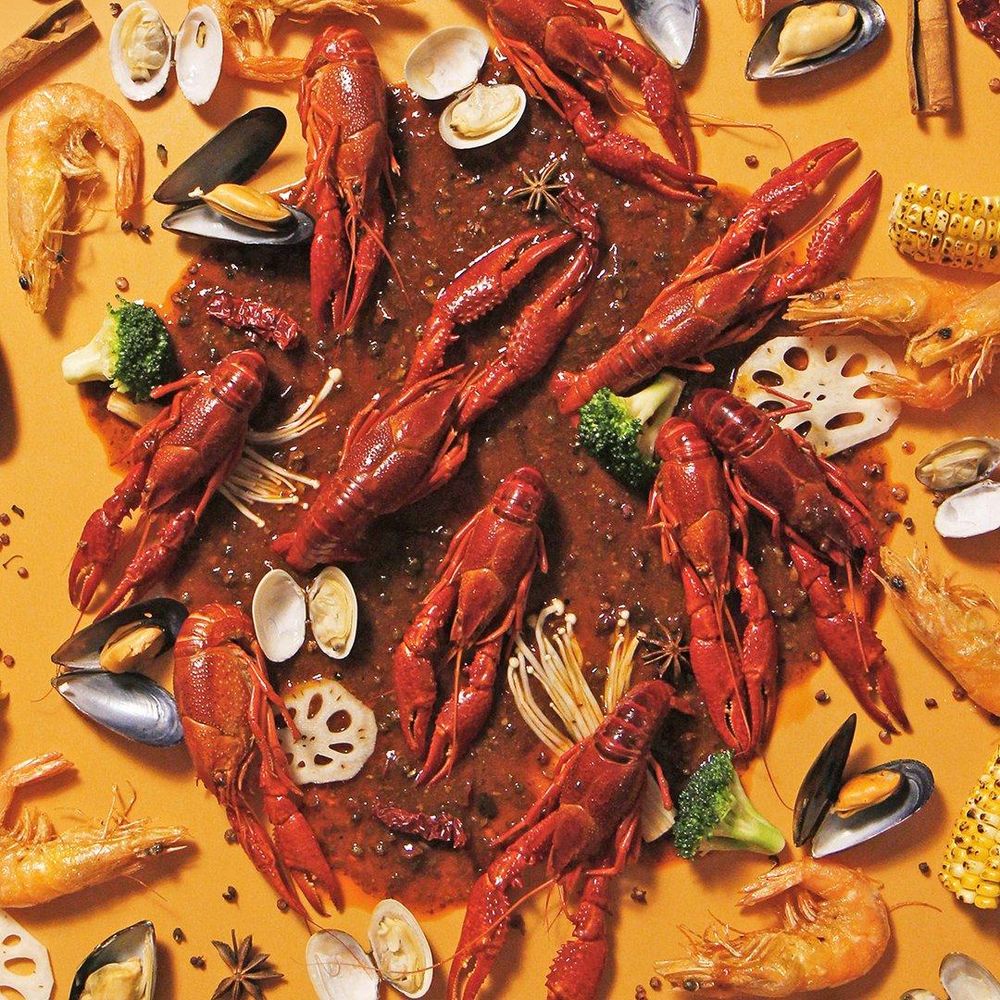 Rushing back to the grind immediately after lunch? Then you'd better get cracking on your lunch orders. Enjoy a taste of the ocean when you order HACK IT's seafood packs. Dig into their 'Xiao Long Xia' in a Pack (from $48) containing crawfish, clams, mussels, prawns, and pearl corn. You'll get your own choice of sauce, with options like Black Pepper and Creamy Butter.

Craving for more than seafood? Put a smile on your colleagues' faces with sweet Gula Melaka Brussel Sprouts (from $14) and bottled cocktails like Twisted Negroni (from $16) for a post-work pick-me-up.
Deliver or pick up your Raffles Place food orders on Oddle Eats now.
4. Kazbar
Spending your #TGIF in office? Time to reward your team with a post-work dinner from well-loved Middle Eastern restaurant, Kazbar. Order in their bestsellers like the Dips Platter and Mixed Grill Platter (from $313.95) for 8 people to share. It features a plethora of dips such as hummus, moutabel, labneh, and garlic spinach.

If you're hosting clients, win them over with the exceptional Menu & Cocktails for 2-3 pax (from $152.25), or Sandwich Kebab Platter (from $116) with 30 grilled minced lamb or chicken kebabs wrapped in pita bread.
Head over to Oddle Eats to place advance orders for food near Raffles Place to be delivered or picked up.
5. Krapow
Another hot spot if you're on the hunt for food near Raffles Place would be Thai restaurant, Krapow. Thai cuisine is well-known for its spiciness and Krapow does it perfectly. Select your desired spiciness from mild, hot, to extra hot for your Krapow – Crackling Pork Belly (from $15.60) accompanied by aromatic jasmine rice and a sunny side up.
Similarly, you can customise your spiciness level for their highly coveted Tom Yum soups. Decide between a creamy or refreshing clear soup for Tom Yum – Tiger Prawn & Mussel (from $24.80). End your meal with a satisfying Mango Sticky Rice (from $10.60) to replenish your energy.
Arrange for delivery or pick up via Oddle Eats to receive free delivery with a minimum order of $120.
6. Lime Restaurant
Surprise your coworkers with aesthetically-pleasing cakes from Lime Restaurant. Their unique choices include a Raspberry Jivara TWG Earl Grey Tea Cake (whole) (from $60++). Jivara milk chocolate mousse is infused with TWG Earl Grey tea and paired with raspberry jam to complement the cake's classic Sacher sponge.

For those looking for a heavier meal, A Meaty Affair for Six (from $268++) is a brunch set with roasted beef, crispy spring chicken, and grilled sausages. Get some Mango Passion Kombucha (from $6.90++) or Ginger Lemon Kombucha (from $6.90++) to wash it all down.
Schedule your preferred timing for your Raffles Place food delivery or pick up on Oddle Eats.
7. Pagi Sore Indonesian Restaurant
Established in 1989, Pagi Sore Indonesian Restaurant has earned a reputation for serving some of the best authentic Indonesian cuisine in Singapore. This Halal-certified award-winning joint delivers bountiful set meals for every occasion. Their Family Feast II (from $295) is a delight for 12 people, featuring a wide spread of classic Indonesian delicacies. For instance, you'll find Terung Tau Chio, Cumi Goreng, Udang Mentega and Kangkong Belachan included in this set meal.
Alternatively, you can order their Kepak Ayam Gulai (from $38.80), made up of tender mid-wings and potato chunks in Padang-style curry to share. Other à la carte items include the Ayam Panggang Bali (from $9.90)⁠—boneless chicken thigh meat grilled in Balinese-inspired sweet barbeque sauce.
Get your meal delivered or pick up food near Raffles Place on Oddle Eats.
8. Paradise Classic
Make your team feel at home even in the office with Paradise Classic's hearty Chinese food. Enter food paradise with a rich bowl of Double-boiled Conpoy and Winter Melon Spare Rib Soup (from $27.71). Their 4-5 Persons Set Menu (from $108) also boasts favourites like Crispy Prawn Roll and Stir-fried Sliced Fish with Ginger and Spring Onion.
For individual portions, you can order their signature Braised Prawn Broth Hor Fun with Big Prawn (from $14.32) or Prawn-infused Ebiko Prawn Fried Rice (from $14.32), prepared with Nanyang-inspired recipes.
Pick up or order your Raffles Place food delivery from Paradise Classic's Marina Boulevard outlet via Oddle Eats. Get 20% off self-pickup orders and free delivery when you spend at least $100. Bonus: Receive a complimentary Salted Egg Yolk Fish Skin dish with a minimum order of $70.
9. Si Chuan Dou Hua
If your clients are coming over to your office for a meal, treat them to the best of Si Chuan and Cantonese cuisine with Si Chuan Dou Hua.
The Chef's Recommendations – Bundle A (from $128) is perfect for 4 persons, with dishes like Chilled Chicken with Spicy Bean Paste and Homemade Fine Bean Curd with Wolfberries. For mid-day pick-me-ups, opt for their High Time for Dim Sum (from $33.80) set, which comes with Dim Sum baskets and a special Noble Tea blend.
Head over to Oddle Eats for the best Raffles Place food to order for delivery or pick up when you're back in the office. Enjoy 10% off your first order with Si Chuan Dou Hua now.
10. Wafuken
Sous vide specialist Wafuken cooks up delectable and inviting meals for those searching for healthier food near Raffles Place. Create your own meal or purchase their Family Bundle (3-4 pax) (from $58), comprising sous vide chicken breast, smoked duck and salmon, furikake Japanese brown rice, and salt baked sweet potatoes along with a side of greens.
You can also look forward to appetising Donburi options like Niku Chirashi Don (from $14) with diced chicken breast, oyster blade steak, and smoked duck, or their delightful Unagi Don (from $18).
Click here for your Raffles Place food delivery and pick up today.
---
Look forward to office days as you browse through the multitude of Raffles Place food delivery and pick up offerings on Oddle Eats.